OUR VISION
"I think 50-50 participation is not only achievable, but inevitable in junior golf. If we stay focused on LPGA-USGA Girls Golf and continue to partner with others who can fuel this momentum, we will change the face of our game forever." LPGA Commissioner Mike Whan (November 2019)
This quote encapsulates the vision laid out by our founders in 2007. Though our goal was a modest 33% of junior golfers at the time, to see this goal be achieved in the last decade sets forth a new agenda to "fuel this momentum" even further. As a partner of the LPGA Foundation and LPGA-USGA Girls Golf since 2001, we set out to develop an improved environment for girls to compete in, having grown frustrated with the failings of the common junior girl's golf competitive experience.
No more last groups afterthought

No more "boys' tournament with a girl's field"

No more one size fits all division for girls so an event can be "ranked"

No more red tee setups for all players so the "girls can keep up"

No more capped field sizes for national events
We will achieve this by leading the golf community in providing increased access and a sense of community in the girl's competitive space. Bringing together golf associations, PGA sections, companies and groups interested in the development of girls & womens golf, we can transform regions across the country to benefit all organizations involved. As we have seen in our current regions served, a rising tide raises all boats as participation in section events, high school golf and overall participation have all grown in the past decade.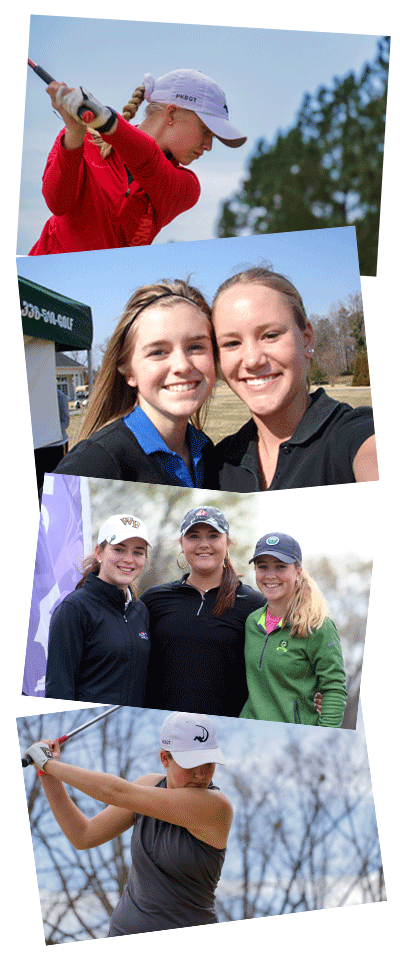 OUR MISSION
Girls Golf Development in the United States